So, what did everyone think of Jensen's movie, My Bloody Valentine 3D

I went to see it twice, first time in 2D - on my own, cause I couldn't wait. Then again a week later in 3D up at the Trocadero with some of the Huntergirls.

The special effects rocked. I thouroughly enjoyed it, it was true to it's genre with a splendidly high body count!

Jensen was superb, as always, bringing a real depth to his character. Don't wanna give away too much, in case people haven't seen it yet.
There were a few dodgy moments in there, but they were script/directorial rather than the actors.
Off to see Jared in Friday the 13th on Saturday - Can't wait!
I thought I'd post up a couple of phots for your enjoyment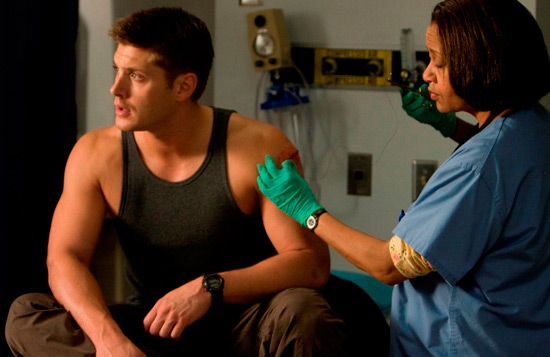 Last edited by Impaladreams on Wed Feb 11, 2009 5:52 pm; edited 1 time in total (Reason for editing : Added comment)